* PLAYER INFORMATION *
♪♬

MZD (1P)

・・・ from pop'n music 10

★★★

quote transl
quote




♪CHARA POP

outline #

hair color #

skin tone #

#

#
♪Details
MZD has short brown hair that ends just above the shoulders with long sideburns and he is a dingdong.
♪NOTES & COMMENTS
soon
♪Designer Comments
///
♪SONG CHARGE

soon
♪Staff Comments
///
♪2nd Charge

"Karma" was a licensed song in pop'n music portable. for info on this song and the unique assets, please check out the page here.
♪3rd Charge

"Lead Gravity (M)" is a slight remix of "Lead Gravity", from "pop'n music Rhythmin". It appeared in "pop'n music Usaneko". MZD's 10th sprite is reused, with no background.
♪4th Charge?!

Considered the sequel song to "Votum stellarum". appeared in pop'n peace. MZD's 10th sprite is reused again, but is counted as a new playable character on account of having a brand new character portrait (see below). more info on the song later.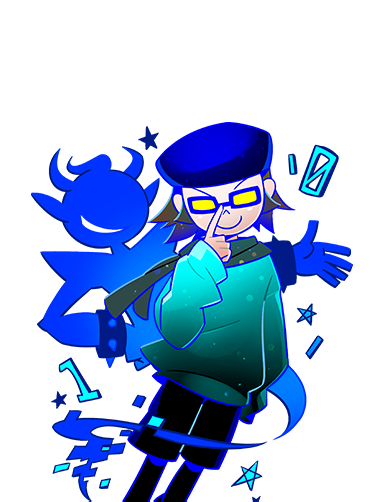 ♪ANIMATIONS
Note: these gifs were created by recording footage from "pop'n music peace". Because of this, particles that aren't apart of the sprite, but instead come from the UI's design, may appear.
NEUTRAL

GOOD

GREAT

FEVER

WIN

FEVER WIN

MISS

LOSE

OJAMA

DANCE

BACKGROUND